People
Bo Dowswell, P.E., Ph.D.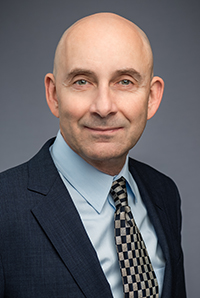 Bo Dowswell has been in the steel industry since 1985—the first nine years as a steel detailer.  For ten years, he was principal and co-founder of an engineering firm specializing in steel connection design and design of industrial structures.  For several years at Southern Company, he designed heavy industrial structures for power plants.  Recently, Bo worked in the Engineering and Research Department at AISC, where he was responsible for technical aspects of Manuals, Design Guides, and the Engineering Journal in addition to his involvement on various technical committees.
He received a Ph.D. in structural engineering for his research on steel gusset plates, and is an adjunct professor at The University of Alabama at Birmingham, where he teaches steel-related courses and has been involved in several research projects.  Dr.  Dowswell is a professional engineer in Alabama and many other states.  He has published several journal articles and made many presentations on steel connection design and beam stability.  He is also a member of the AISC Committee on Manuals and and the AISC Committee on Industrial Buildings and Non-Building Structures.